[('rang', 1), (u'sheet', u'https://www.horecanet.fr/storage/agences/agence_000001/images/affaires/affaire_219350/2jolujkeo7mi0qshbnmvumsho81689849872-219350.jpg'), (u'v5icon', u'https://www.horecanet.fr/storage/agences/agence_000001/images/affaires/affaire_219350/2jolujkeo7mi0qshbnmvumsho81689849872-219350.jpg'), (u'big', u'https://www.horecanet.fr/storage/agences/agence_000001/images/affaires/affaire_219350/2jolujkeo7mi0qshbnmvumsho81689849872-219350.jpg'), (u'list', u'https://www.horecanet.fr/storage/agences/agence_000001/images/affaires/affaire_219350/2jolujkeo7mi0qshbnmvumsho81689849872-219350.jpg'), (u'v5sheet', u'https://www.horecanet.fr/storage/agences/agence_000001/images/affaires/affaire_219350/2jolujkeo7mi0qshbnmvumsho81689849872-219350.jpg'), (u'v5smallicon', u'https://www.horecanet.fr/storage/agences/agence_000001/images/affaires/affaire_219350/2jolujkeo7mi0qshbnmvumsho81689849872-219350.jpg'), (u'small', u'https://www.horecanet.fr/storage/agences/agence_000001/images/affaires/affaire_219350/2jolujkeo7mi0qshbnmvumsho81689849872-219350.jpg'), ('type_image', u'photo'), ('type', 'image'), (u'v5list', u'https://www.horecanet.fr/storage/agences/agence_000001/images/affaires/affaire_219350/2jolujkeo7mi0qshbnmvumsho81689849872-219350.jpg'), (u'icon', u'https://www.horecanet.fr/storage/agences/agence_000001/images/affaires/affaire_219350/2jolujkeo7mi0qshbnmvumsho81689849872-219350.jpg')]
[('rang', 2), (u'sheet', u'https://www.horecanet.fr/storage/agences/agence_000001/images/affaires/affaire_219350/2jolujkeo7mi0qshbnmvumsho81689849891-219350.jpg'), (u'v5icon', u'https://www.horecanet.fr/storage/agences/agence_000001/images/affaires/affaire_219350/2jolujkeo7mi0qshbnmvumsho81689849891-219350.jpg'), (u'big', u'https://www.horecanet.fr/storage/agences/agence_000001/images/affaires/affaire_219350/2jolujkeo7mi0qshbnmvumsho81689849891-219350.jpg'), (u'list', u'https://www.horecanet.fr/storage/agences/agence_000001/images/affaires/affaire_219350/2jolujkeo7mi0qshbnmvumsho81689849891-219350.jpg'), (u'v5sheet', u'https://www.horecanet.fr/storage/agences/agence_000001/images/affaires/affaire_219350/2jolujkeo7mi0qshbnmvumsho81689849891-219350.jpg'), ('type_image', u'photo'), (u'small', u'https://www.horecanet.fr/storage/agences/agence_000001/images/affaires/affaire_219350/2jolujkeo7mi0qshbnmvumsho81689849891-219350.jpg'), (u'v5smallicon', u'https://www.horecanet.fr/storage/agences/agence_000001/images/affaires/affaire_219350/2jolujkeo7mi0qshbnmvumsho81689849891-219350.jpg'), ('type', 'image'), (u'v5list', u'https://www.horecanet.fr/storage/agences/agence_000001/images/affaires/affaire_219350/2jolujkeo7mi0qshbnmvumsho81689849891-219350.jpg'), (u'icon', u'https://www.horecanet.fr/storage/agences/agence_000001/images/affaires/affaire_219350/2jolujkeo7mi0qshbnmvumsho81689849891-219350.jpg')]
[('rang', 3), (u'sheet', u'https://www.horecanet.fr/storage/agences/agence_000001/images/affaires/affaire_219350/2jolujkeo7mi0qshbnmvumsho81689849900-219350.jpg'), (u'v5icon', u'https://www.horecanet.fr/storage/agences/agence_000001/images/affaires/affaire_219350/2jolujkeo7mi0qshbnmvumsho81689849900-219350.jpg'), (u'big', u'https://www.horecanet.fr/storage/agences/agence_000001/images/affaires/affaire_219350/2jolujkeo7mi0qshbnmvumsho81689849900-219350.jpg'), (u'list', u'https://www.horecanet.fr/storage/agences/agence_000001/images/affaires/affaire_219350/2jolujkeo7mi0qshbnmvumsho81689849900-219350.jpg'), (u'v5sheet', u'https://www.horecanet.fr/storage/agences/agence_000001/images/affaires/affaire_219350/2jolujkeo7mi0qshbnmvumsho81689849900-219350.jpg'), ('type_image', u'photo'), (u'small', u'https://www.horecanet.fr/storage/agences/agence_000001/images/affaires/affaire_219350/2jolujkeo7mi0qshbnmvumsho81689849900-219350.jpg'), (u'v5smallicon', u'https://www.horecanet.fr/storage/agences/agence_000001/images/affaires/affaire_219350/2jolujkeo7mi0qshbnmvumsho81689849900-219350.jpg'), ('type', 'image'), (u'v5list', u'https://www.horecanet.fr/storage/agences/agence_000001/images/affaires/affaire_219350/2jolujkeo7mi0qshbnmvumsho81689849900-219350.jpg'), (u'icon', u'https://www.horecanet.fr/storage/agences/agence_000001/images/affaires/affaire_219350/2jolujkeo7mi0qshbnmvumsho81689849900-219350.jpg')]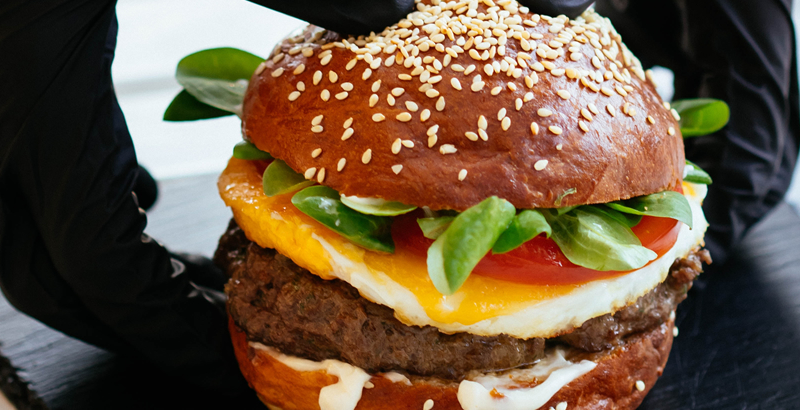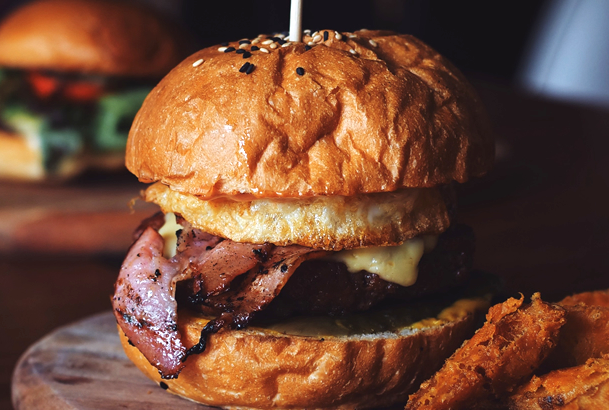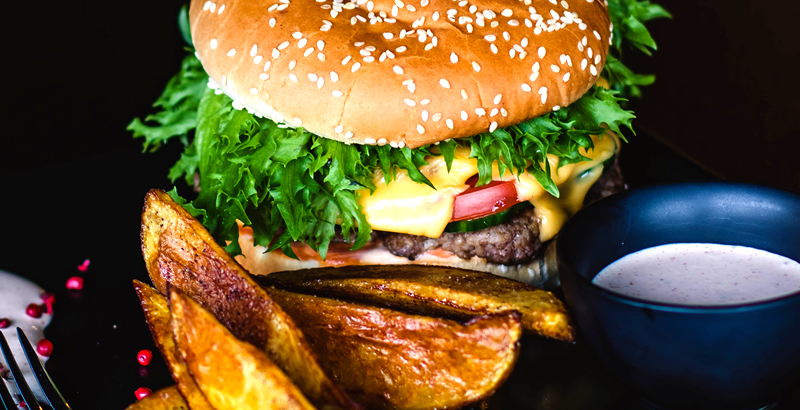 Restaurant à vendre
150 m2 -
75 - Paris
Ref: 10219350
PERF (Potentiel de l'Entreprise et Rentabilité Financière) : 18 366 €
75- Century 21 Horeca Paris vous propose ce restaurant qui bénéficie d'un emplacement idéal, situé à quelques pas de la célèbre Butte Montmartre
L'établissement de 50 m² avec une cuisine de plain pied dispose également d'un laboratoire entièrement équipé en sous-sol de 80 m² avec 2 extractions. Une terrasse de 20 places et salle de restaurant pouvant accueillir 25 convives.
Un loyer mensuel de 3 300 €. CA 2022 de 246 000 €.
Le prix de vente est de 278 527 €, frais d'agence inclus. Référence de l'annonce : 75-219350.


75 - Century 21 Horeca Paris offers a privileged location: This restaurant is situated just a few steps away from the Butte Montmartre, making it an attractive spot for both local and tourist customers. The commercial area covers 50m², and there is an 80m² laboratory in the basement. The laboratory is fully equipped with two 400mm extractions. The monthly rent is only €3,300. The restaurant has achieved an annual turnover of €246,000 within less than a year of operation. The lease allows for a bakery-pastry activity. Price: €278,527 including agency fees. Reference: 75-219350.
Fiche détaillée du bien
En quelques chiffres
Type de bail

Commercial

Se termine le

13/09/2022

Loyer annuel HT et HC

40 106,88 €

C.A.H.T TOTAL

246 905 €
En quelques mots
Horaires d'ouverture

12H00-15H00 / 18H00-22H30

Fermeture hebdomadaire

Lundi matin, Lundi AM

Fermeture annuelle

5 SEMAINNES

Nombre de places en terrasse

20
Les performances énergétiques
Notre agence
CENTURY 21 Horeca Paris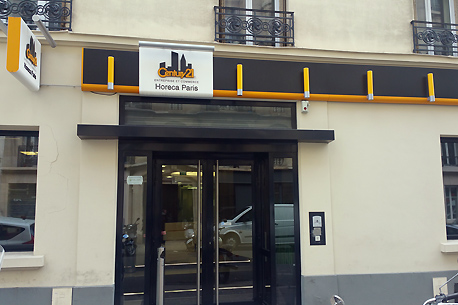 CENTURY 21 Horeca Paris
107 rue de Tocqueville
75017 PARIS