[('rang', 1), (u'sheet', u'https://www.horecanet.fr/storage/agences/agence_000001/images/affaires/affaire_219541/c1bibhscs80mqna7t1ftgs4j4u1689749812-219541.jpg'), (u'v5icon', u'https://www.horecanet.fr/storage/agences/agence_000001/images/affaires/affaire_219541/c1bibhscs80mqna7t1ftgs4j4u1689749812-219541.jpg'), (u'big', u'https://www.horecanet.fr/storage/agences/agence_000001/images/affaires/affaire_219541/c1bibhscs80mqna7t1ftgs4j4u1689749812-219541.jpg'), (u'list', u'https://www.horecanet.fr/storage/agences/agence_000001/images/affaires/affaire_219541/c1bibhscs80mqna7t1ftgs4j4u1689749812-219541.jpg'), (u'v5sheet', u'https://www.horecanet.fr/storage/agences/agence_000001/images/affaires/affaire_219541/c1bibhscs80mqna7t1ftgs4j4u1689749812-219541.jpg'), ('type_image', u'photo'), (u'small', u'https://www.horecanet.fr/storage/agences/agence_000001/images/affaires/affaire_219541/c1bibhscs80mqna7t1ftgs4j4u1689749812-219541.jpg'), (u'v5smallicon', u'https://www.horecanet.fr/storage/agences/agence_000001/images/affaires/affaire_219541/c1bibhscs80mqna7t1ftgs4j4u1689749812-219541.jpg'), ('type', 'image'), (u'v5list', u'https://www.horecanet.fr/storage/agences/agence_000001/images/affaires/affaire_219541/c1bibhscs80mqna7t1ftgs4j4u1689749812-219541.jpg'), (u'icon', u'https://www.horecanet.fr/storage/agences/agence_000001/images/affaires/affaire_219541/c1bibhscs80mqna7t1ftgs4j4u1689749812-219541.jpg')]
[('rang', 2), (u'sheet', u'https://www.horecanet.fr/storage/agences/agence_000001/images/affaires/affaire_219541/c1bibhscs80mqna7t1ftgs4j4u1689749820-219541.jpg'), (u'v5icon', u'https://www.horecanet.fr/storage/agences/agence_000001/images/affaires/affaire_219541/c1bibhscs80mqna7t1ftgs4j4u1689749820-219541.jpg'), (u'big', u'https://www.horecanet.fr/storage/agences/agence_000001/images/affaires/affaire_219541/c1bibhscs80mqna7t1ftgs4j4u1689749820-219541.jpg'), (u'list', u'https://www.horecanet.fr/storage/agences/agence_000001/images/affaires/affaire_219541/c1bibhscs80mqna7t1ftgs4j4u1689749820-219541.jpg'), (u'v5sheet', u'https://www.horecanet.fr/storage/agences/agence_000001/images/affaires/affaire_219541/c1bibhscs80mqna7t1ftgs4j4u1689749820-219541.jpg'), (u'v5smallicon', u'https://www.horecanet.fr/storage/agences/agence_000001/images/affaires/affaire_219541/c1bibhscs80mqna7t1ftgs4j4u1689749820-219541.jpg'), (u'small', u'https://www.horecanet.fr/storage/agences/agence_000001/images/affaires/affaire_219541/c1bibhscs80mqna7t1ftgs4j4u1689749820-219541.jpg'), ('type_image', u'photo'), ('type', 'image'), (u'v5list', u'https://www.horecanet.fr/storage/agences/agence_000001/images/affaires/affaire_219541/c1bibhscs80mqna7t1ftgs4j4u1689749820-219541.jpg'), (u'icon', u'https://www.horecanet.fr/storage/agences/agence_000001/images/affaires/affaire_219541/c1bibhscs80mqna7t1ftgs4j4u1689749820-219541.jpg')]
[('rang', 3), (u'sheet', u'https://www.horecanet.fr/storage/agences/agence_000001/images/affaires/affaire_219541/c1bibhscs80mqna7t1ftgs4j4u1689749893-219541.jpg'), (u'v5icon', u'https://www.horecanet.fr/storage/agences/agence_000001/images/affaires/affaire_219541/c1bibhscs80mqna7t1ftgs4j4u1689749893-219541.jpg'), (u'big', u'https://www.horecanet.fr/storage/agences/agence_000001/images/affaires/affaire_219541/c1bibhscs80mqna7t1ftgs4j4u1689749893-219541.jpg'), (u'list', u'https://www.horecanet.fr/storage/agences/agence_000001/images/affaires/affaire_219541/c1bibhscs80mqna7t1ftgs4j4u1689749893-219541.jpg'), (u'v5sheet', u'https://www.horecanet.fr/storage/agences/agence_000001/images/affaires/affaire_219541/c1bibhscs80mqna7t1ftgs4j4u1689749893-219541.jpg'), (u'v5smallicon', u'https://www.horecanet.fr/storage/agences/agence_000001/images/affaires/affaire_219541/c1bibhscs80mqna7t1ftgs4j4u1689749893-219541.jpg'), (u'small', u'https://www.horecanet.fr/storage/agences/agence_000001/images/affaires/affaire_219541/c1bibhscs80mqna7t1ftgs4j4u1689749893-219541.jpg'), ('type_image', u'photo'), ('type', 'image'), (u'v5list', u'https://www.horecanet.fr/storage/agences/agence_000001/images/affaires/affaire_219541/c1bibhscs80mqna7t1ftgs4j4u1689749893-219541.jpg'), (u'icon', u'https://www.horecanet.fr/storage/agences/agence_000001/images/affaires/affaire_219541/c1bibhscs80mqna7t1ftgs4j4u1689749893-219541.jpg')]
[('rang', 4), (u'sheet', u'https://www.horecanet.fr/storage/agences/agence_000001/images/affaires/affaire_219541/c1bibhscs80mqna7t1ftgs4j4u1689749901-219541.jpg'), (u'v5icon', u'https://www.horecanet.fr/storage/agences/agence_000001/images/affaires/affaire_219541/c1bibhscs80mqna7t1ftgs4j4u1689749901-219541.jpg'), (u'big', u'https://www.horecanet.fr/storage/agences/agence_000001/images/affaires/affaire_219541/c1bibhscs80mqna7t1ftgs4j4u1689749901-219541.jpg'), (u'list', u'https://www.horecanet.fr/storage/agences/agence_000001/images/affaires/affaire_219541/c1bibhscs80mqna7t1ftgs4j4u1689749901-219541.jpg'), (u'v5sheet', u'https://www.horecanet.fr/storage/agences/agence_000001/images/affaires/affaire_219541/c1bibhscs80mqna7t1ftgs4j4u1689749901-219541.jpg'), (u'v5smallicon', u'https://www.horecanet.fr/storage/agences/agence_000001/images/affaires/affaire_219541/c1bibhscs80mqna7t1ftgs4j4u1689749901-219541.jpg'), (u'small', u'https://www.horecanet.fr/storage/agences/agence_000001/images/affaires/affaire_219541/c1bibhscs80mqna7t1ftgs4j4u1689749901-219541.jpg'), ('type_image', u'photo'), ('type', 'image'), (u'v5list', u'https://www.horecanet.fr/storage/agences/agence_000001/images/affaires/affaire_219541/c1bibhscs80mqna7t1ftgs4j4u1689749901-219541.jpg'), (u'icon', u'https://www.horecanet.fr/storage/agences/agence_000001/images/affaires/affaire_219541/c1bibhscs80mqna7t1ftgs4j4u1689749901-219541.jpg')]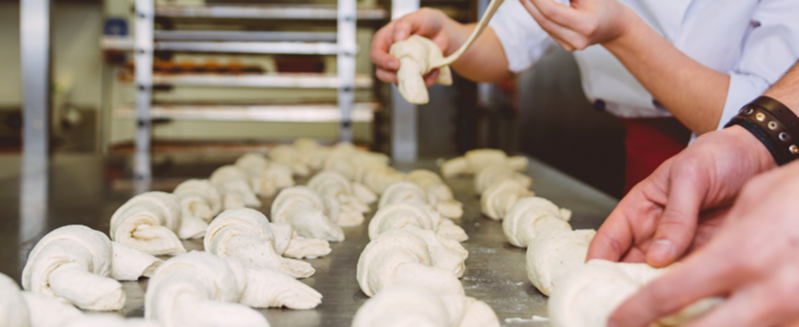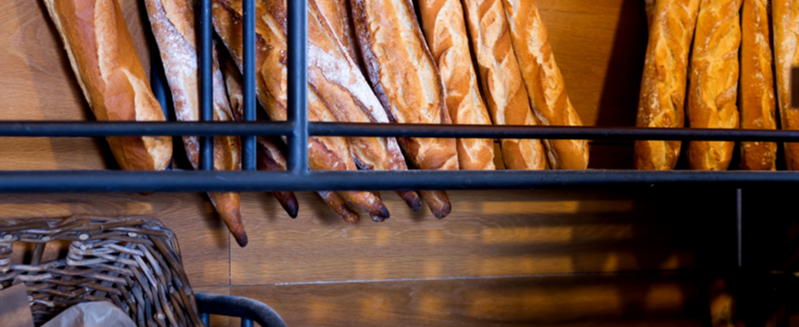 Boulangerie à vendre
120 m2 -
75 - Paris
Ref: 10219541
PERF (Potentiel de l'Entreprise et Rentabilité Financière) : 0 €
75 - Century 21 Horeca est ravi vous propose une boulangerie idéalement située en plein cœur de la capitale. Avec une surface commerciale généreuse de 50m² et un sous-sol spacieux de 70m² comprenant un laboratoire de préparation et une extraction de 350mm, est toute équipée
Loyer mensuel de 4 000 € - Chiffre d'affaires impressionnant de 420 433€ -Affaire à saisir rapidement
Prix de vente : 437 527€
Référence : 75-219541


75 - Century 21 Horeca presents a BAKERY in a prime location in the heart of the capital city. The establishment spans 50m² of commercial space and has a 70m² basement with a preparation laboratory and a 350mm extraction system. The monthly rent is €4,000. The business achieved a turnover of €420,433. This is an excellent opportunity to seize. Price: €437,527. Reference: 75-219541.
Fiche détaillée du bien
En quelques chiffres
Type de bail

3-6-9 années années

Se termine le

01/09/2025

Loyer annuel HT et HC

45 600 €
En quelques mots
Horaires d'ouverture

10H00-20H00

Fermeture hebdomadaire

Vendredi AM, Samedi matin, Samedi AM

Fermeture annuelle

4 semaines
Les performances énergétiques
Notre agence
CENTURY 21 Horeca Paris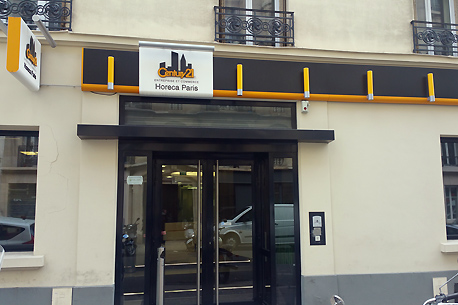 CENTURY 21 Horeca Paris
107 rue de Tocqueville
75017 PARIS